India
Loka Seva Institutions
In India, the Divine Will Foundation supports the Loka Seva Group of Institutions which were created through the inspiration of the noted philanthropist and social innovator, Sri Sathya Sai Baba and founded by Sri Madiyala Narayan Bhat. The Sri Sathya Sai Loka Seva Group of Institutions runs a vast network of educational and healthcare institutions in the state of Karnataka in Southern India. This trust's mission is to provide value-based character and first-class academic education to children from the under-served rural areas in that state who have little access to high-quality education. This network of residential campuses offers schooling from elementary to university levels completely free of cost.
While currently focusing on the state of Karnataka, each of the campuses serves as a model for similar institutions throughout India and other emerging nations. This network will be expanded to include over 30 campuses for elementary, pre-university and university levels of education. Presently, there are 24 institutions across 16 campuses in the state. In June 2018, a University for Human Excellence, was inaugurated.
All students are provided with high quality, nourishing food and well-designed dormitory facilities. Emphasis is on education in technology, environmental education, sports, community service projects and personal spiritual development. All campuses are designed to be "green" with a focus on using solar energy-based power supply, water conservation, tree planting and similar environmental initiatives. With a focus on values education, character building and supporting and improving society, the students receive a well-rounded education not just for making a living but also for living a meaningful life and contributing to society.
The ultimate goal of this unique educational initiative is said to be "Developing Brilliant Minds, Competent Hands and Compassionate Hearts". Divine Will Foundation proudly supports this group of institutions through our collaborative efforts with the Prashanthi Bala Mandira Trust, Each One Educate One and Each One Embrace One programs.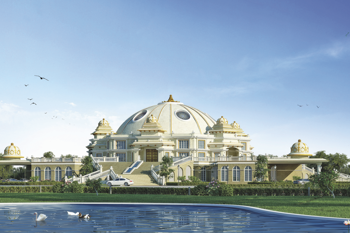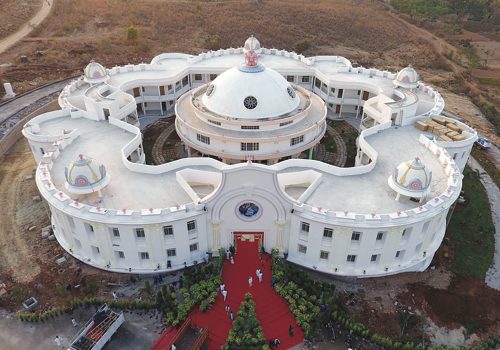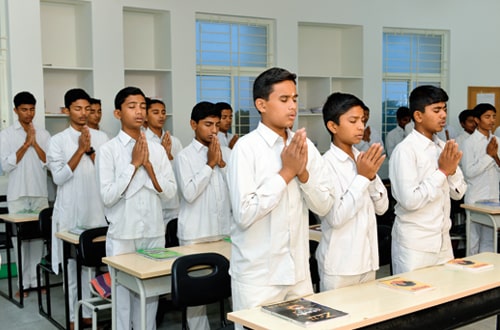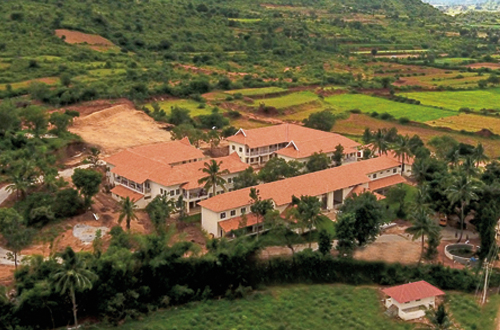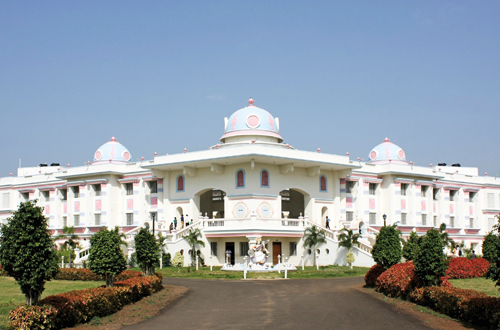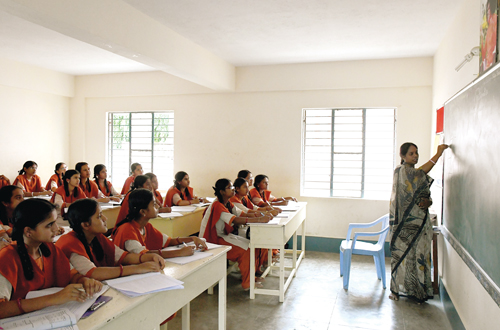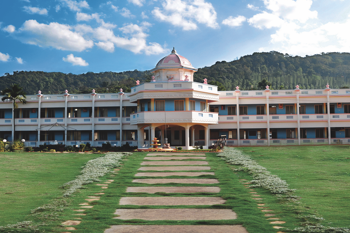 FROM DESPAIR TO HOPE!
In India, as in a number of developing countries, education is given freely by the government up to the age of 11, after that there is a fee. As many parents, especially those from rural India who are daily wage earners, cannot afford to educate their children. Since educational preference is usually given to the boys, this is even more the case for the young girls. These girls who are not fortunate enough to continue their education either go into child marriages or join the labor force.
This story if that of one of those young girls whose future has been changed:
"My mother raised me under very difficult circumstances in Orissa. I studied in Prashanthi School which was established by one of Sri Sathya Sai Baba's devotees in Orissa from Grade 2 to Grade 10. When my mother and I came to know about Sri Sathya Sai Prashantiniketanam Pre-University College at Chikkaballapur district, she wanted to enroll me here. But I wasn't prepared to leave her and travel this far. However, I agreed due to her persistent requests.
After joining this College, I started experiencing life in a new way. Everything about this College is filled with positivity. The Campus environs, the academics, the teachers, the food, the hostel, the extra-curricular activities and above all the spiritual education that we receive here is beyond comparison. I used to think, I am not good enough in any aspect of my personality. But, this College has given me umpteen opportunities to explore and showcase my talents. Truly, I am the luckiest girl to be a recipient of this education. My mother is also very happy and grateful to Bhagawan Baba."