Fiji MEDICAL

SAI PREMA FOUNDATION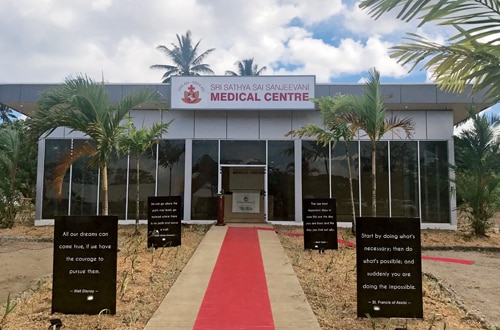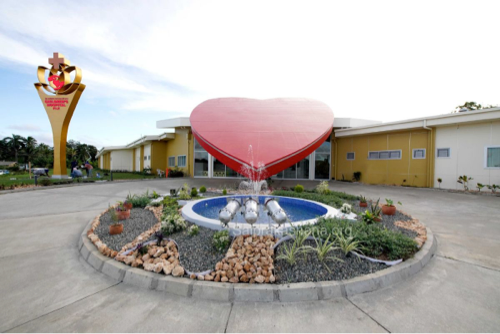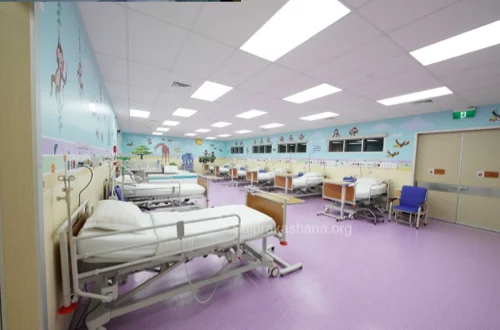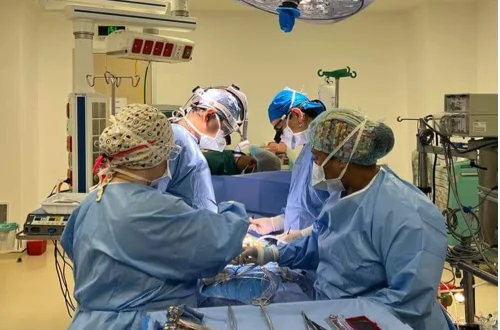 Sai Prema Foundation Fiji (SPFF) is a Non-Government Organization (NGO) founded to serve the poor and underprivileged people of Fiji through medical, educational and social service initiatives.
Since Sai Prema Foundation's inception and official launch, the following projects have been embarked upon for the benefit of the people of Fiji:
Gift of Life

Providing free heart surgeries to the Children of Fiji. Fiji does not have Pediatric Cardiac facilities available locally. SPFFs Gift of Life project has benefitted and will continue to benefit the great majority of children who do not have financial resources to be treated overseas. In August 2016, the foundation coordinated with the chairman of Sri Sathya Sai Sanjeevani Hospitals India, Mr. C. Sreenivas, who graciously sent a team of highly experienced Pediatric Cardiac Surgeon, Doctors and Medical staff to conduct free Pediatric Cardiac Surgeries. A new lease of life was given to 23 children whose families had no hope of getting the treatment that the children deserved. Three children with more complicated diagnoses were sent to India to the Hospital in Raipur for free surgeries and they successfully returned back to Fiji.

Medical Scholarship

In association with the Sri Sathya Sai Sanjeevani Hospital, India and the Government of Fiji, the Foundation is providing a 12-month scholarship to train Fiji based doctors to further their skills in Pediatric Cardiology at the Hospital in India completely free of cost.

Health on Wheels

Serving the rural population of Fiji through regular free Medical and Dental camps by taking Fiji's experienced medical professionals to serve those who are unable to access quality healthcare. Thus far, we have undertaken over a dozen camps and have touched the lives of more than 1,500 people in rural villages of Fiji, providing them with free healthcare in conjunction with The Fiji Ministry of Health and Medical Services who provide Doctors and Medical personnel to complement our team of Medical professionals and volunteers.

Sai Annapoorna

Distributing free food, clothing and general living needs to families who are unable to feed themselves. This project also extends out to looking after residents of institutions such as Old-Age Homes, Orphanages, Handicapped children and Blind schools.

Be A Hero

A project to assist the National Blood Service of Fiji in blood collection drives across the towns and cities in Fiji. In a short span of time, SPFFs humble efforts have resulted in over 1,300 patients benefiting from this initiative.

Children of God

Looking after the needs of Orphaned children, providing them with the basic necessities of life to make their living comfortable, giving them motivational talks to boost their morale as well as providing them with experiences that any other child in our society would enjoy (e.g. visits to shopping malls, play centers and restaurants).

Help in Kind

The Foundation also does its best to be responsive to the needs of Fiji's most vulnerable in times of disaster or need. The Foundation undertook a focused effort in providing immediate relief to villages in North Eastern Fiji severely ravaged by the devastating category 5 cyclone which hit Fiji in 2016.

Sri Sathya Sai Sanjeevani Medical Centre

With the full support of the Fiji Prime Minister and his Government, on April 27, 2018 the Foundation opened its first Sri Sathya Sai Sanjeevani Medical Center in Suva to serve the country's less privileged members of society, with particular emphasis on women and child health and diabetes. The medium to long term plan is to then expand this into South Pacific's first Pediatric Cardiac Hospital which will provide the children of Fiji and the neighboring South Pacific Island nations with free heart surgeries, giving them a new 'Gift of Life'.

Sri Sathya Sai Sanjeevani Children's Hospital

The Sri Sathya Sai Sanjeevani Children's Hospital was inaugurated on April 27, 2022 by the Prime Minister of Fiji and Sadguru Sri Mahdusudan Sai. This facility will focus on pediatric cardiac care and will provide both free screening and treatment to children suffering from congenital heart disease. This hospital will serve the people of the South Pacific Islands becoming the first pediatric care specialty hospital within the Pacific and Oceania regions. The facility will house the most technologically advanced and state-of-the-art equipment available in its Cath Lab, Operation Theatres, Intensive Care Unit, and Pre- and Post-Op Wards. The Hospital will also include a Training Centre for international Video Conferencing.
A piece of land in the city of Suva was dedicated to the Foundation by the Fiji government for this landmark project. The Foundation works closely with the Government of Fiji, the Ministry of Health and Medical Services, the Sathya Sai Sanjeevani Hospital India and the international donor agencies in Fiji to realize this monumental project into reality for the poor and needy children of Fiji and the Pacific.
Control D

Launch of a diabetes awareness campaign and a treatment program for underprivileged diabetes patients across Fiji by an expert international team of Endocrinologists. This program is conducted in conjunction with the Fiji Ministry of Health.

Sai Cares

Launch a project that will provide employment opportunities to underprivileged and unemployed women through the development of a product which will not only provide much needed income for the women but will also serve to promote positive human values to the youth of today.

You Are Not Alone

Launch a mental health awareness campaign, through modern tools such as social media, targeting the Youth of Fiji who are susceptible to conditions such as depression and suicide. This program will be conducted in conjunction with the Fiji Ministry of Health.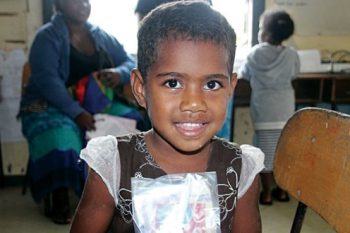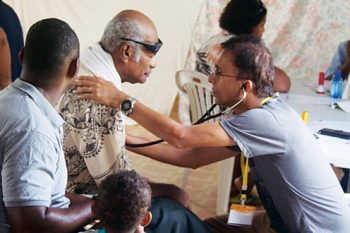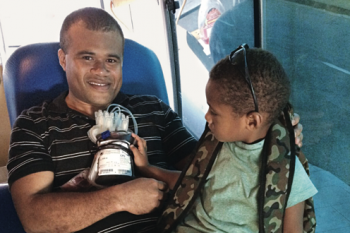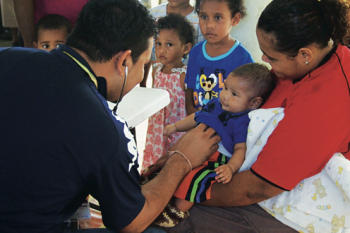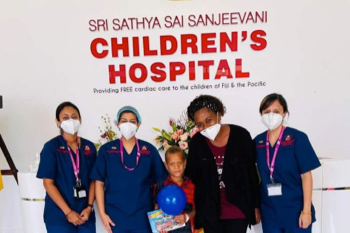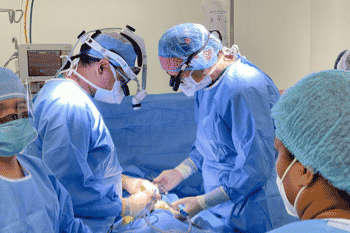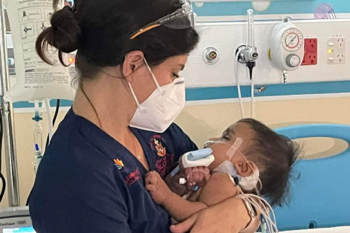 A MOTHER'S PRAYER IS ANSWERED
Kavita Karishma is a single parent who works part-time as a house help to earn a living and barely makes ends meet. Her one-year old son Ansh, was playing at home and fainted and was rushed to the children's hospital where a visiting doctor from overseas informed her that Ansh had a hole in his heart and lungs. His valves were also not functioning well. Even if the cost of the operation (more than $37,000) could be raised, it was doubtful that Ansh would do well in surgery. Receiving this news was devastating and Kavita was fearful of losing her only son.
Five and a half years later, her son Ansh was one of the 27 children from Fiji who received medical treatment through the joint efforts of Sai Prema Foundation and the Fijian Health Ministry. His operation was a complete success and he now lives as a normal, healthy child.
Kavita said, "Trying to collect $37,000 for the surgery was impossible because I did not have that kind of money so being given this Gift of Life completely free of cost was nothing short of a miracle. I am so happy to see my son play like other children."
This miracle of love is one of many. There will only be more as a free medical clinic has been opened by the Sai Prema Foundation with a hospital to follow.