The Sathya Sai Sanjeevani

Medical Centre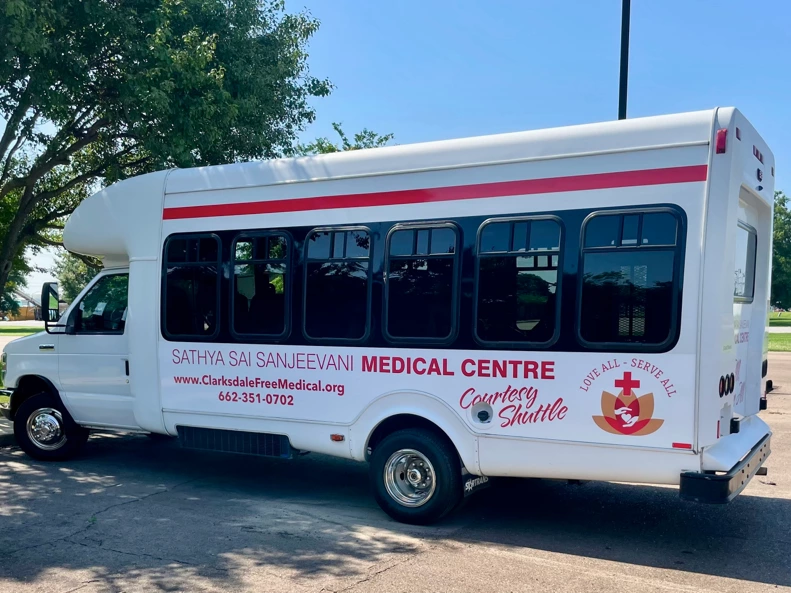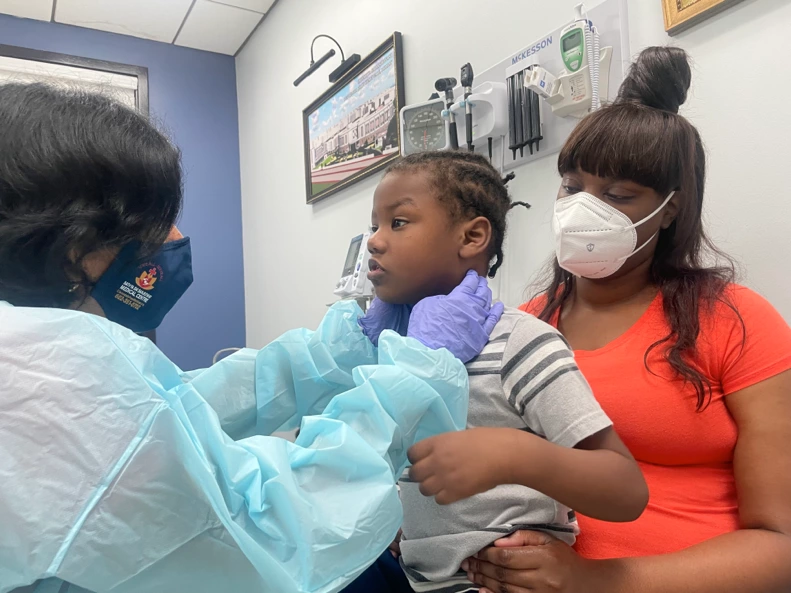 The Sathya Sai Sanjeevani Medical Centre in Clarksdale opened in June 2019. Since its inauguration, the clinic has blossomed into a caring and compassionate treatment center for the underserved population in Clarksdale and the surrounding communities. Providing free medical care in the US can be challenging when compared to other countries partly due to the many regulations needed to be satisfied. Due to the COVID-19 pandemic in early 2020, the Clinic switched to tele-health services and remained available to anyone needing medical advice. A few months later following the local rules, the clinic re-started in-person visits. At this time, the Clinic began operating full time from 9AM- 4 PM, five days a week and for ½ a day on Saturdays.
The clinic has gained the trust of the local population and has begun to meet other needs of the community. The societal determinants of health became apparent and in addition to access to healthcare, the clinic recognized that many patients needed transportation, counseling, and the financial support to purchase their medications. It began to meet those needs. In addition, developing partnerships with other like-minded physicians and/or organizations has also helped to optimize care for our patients. The holistic approach taken by the clinic treats the entire person instead of individual ailments. This approach is geared towards strengthening the community through compassion and love.
Currently, the Clinic provides comprehensive primary medical care to medically, uninsured women of all ages, and children from birth until 18 years of age. In addition, any medically uninsured, male members of local, non-profit organizations that have partnered with the clinic, also receive free medical care. Specialty medical care for pulmonary diseases, sleep disturbances, infections, and mental health problems are also provided, either through clinic visits, or via Telehealth virtual visits. Gynecological care and mammography are currently provided once a month through a partnership with a Mobile Women's Health unit that travels across the State of Mississippi providing gynecological care. A local Cardiologist has kindly agreed to provide free cardiac evaluation. For a period of time, endocrinology services were provided in the clinic. We are currently working on a partnership with a local, non-profit Dental organization to provide free, basic dental care.
More recently, we have started referring patients to local Ophthalmologists through a program supported by the American Academy of Ophthalmology which offers free basic eye care for patients for 1 year. Collaborating with a local regional hospital, our indigent patients receive free radiological services including simple x-rays, CT-scans, ultrasound, and MRI. Our patients receive most laboratory tests, over the counter/ prescription medications, Electrocardiographs (ECG's) and sleep studies at no charge. Transportation is provided for those patients who need to visit the clinic, be taken to referrals and/or have their radiology studies done. In addition, via community out-reach programs, the clinic provides free, annual flu and COVID vaccines to the people of Clarksdale and neighboring communities. The Clinic has also created employment opportunities within the community.
We are constantly striving to add services and improve those currently offered. A counselor will be joining us full time in a few months to offer the desperately needed mental health care. We are also planning to offer additional specialty care, a comprehensive school health program, a series of community health classes, cooking sessions that educate our patients about adequate and proper nutrition, and community health fairs. We are also developing more partnerships with local non-profit organizations as well as regional and State programs to provide increased health care for those in need not only in this region but also throughout the state.
To learn more please contact us at [email protected]