Sri Sathya Sai

Health & Education Trust
The Sri Sathya Sai Health & Education Trust, established in May 1970, is a Public Charitable Trust recognized under Sec 12a of the Indian Income Tax Act of 1961.  Sri Sathya Sai Baba was its Founder-President, who formed the Trust to provide Health and Education 'Totally Free of Cost to All', irrespective of color, class, socioeconomic status, religion, or national origin.  It was formed under the tenet of 'Love All, Serve All' and in pursuance of its objectives, it has a sacred and unique relationship with the State Governments where it operates (Chhattisgarh, Haryana, Mumbai and Kolkatta in 2019) and with the Central Government of India.  Sacred, since it has always endeavored to work in tandem with the Central and State Governments in the service of its poorest people; Unique, since it has enjoyed an association of highest respect and cordiality not only with government agencies, but also various community organizations, as well as the local, national, and international communities that it serves.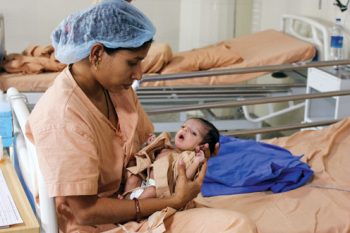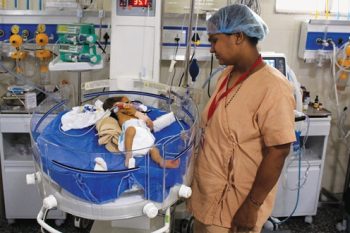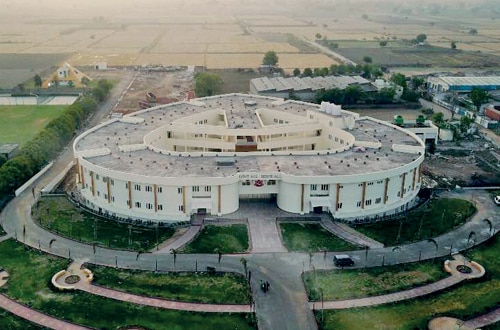 Sri Sathya Sai

Sarla Memorial Hospital
Currently operating as an outpatient facility, the Sri Sathya Sai Sarla Memorial Hospital in Muddenahalli, Karnataka is being upgraded to a 150-bed General Hospital due for completion in July 2021. In addition to providing medical services to those in need, it will also become a medical training center in 2022. The hospital will initially provide post graduate education while developing into a full medical school offering all educational opportunities completely free of cost.
Sri Sathya Sai

Sanjeevani Hospital
The Sri Sathya Sai Sanjeevani Hospital was conceived to help break the "health-poverty cycle" affecting the underprivileged classes of India, particularly those living in rural areas.  For this purpose, it was set up in Chhattisgarh – undeniably the most underdeveloped state in India, where 12 of its districts are inhabited by the most backward indigenous tribes.  Charged with providing primary, secondary, and tertiary levels of healthcare totally free-of-cost to its patients and families, this hospital does not contain a billing department or a payment counter anywhere on its premises!  In addition, the hospital provides rent-free accommodation and free nutritious food to all the parents, siblings and families of the children that it serves.  Thus, the hospital is deeply committed to fulfilling its quadripartite mission:
Free Healthcare for All

All medical, surgical, consultative and ancillary services are rendered totally free of cost to all those who arrive at its doors, irrespective of color, caste, religion, nationality, social or economic status.

Nation Building

Contributes to a Healthy India by addressing the national burden of congenital heart diseases (CHD) in newborns, infants, children of all ages and even adults, while also continually expanding its primary and preventive health care services.

Temple of Healing

Provides the highest quality medical and surgical care, meeting or exceeding the standards and benchmarks at other hospitals in India, but rendered with an unmatched sincerity and compassion.

Center of Learning

Serves as a site for teaching, training, and research in the relentless pursuit of improved Child Heart Care.
The Divine Mother and Child

Health Programme of Sanjeevani
The main objective of the mother support group is to empower pregnant women, their families and the community with essential information related to pregnancy and childbirth. Innovative health education aids are used to disseminate information about important topics such as nutrition during pregnancy, danger signs, importance of regular antenatal check-ups, regular iron, folic acid and calcium supplementation, timely ultrasonography and infant & young child feeding practices.