Each One
EDUCATE ONE
AND
EACH ONE
EMBRACE ONE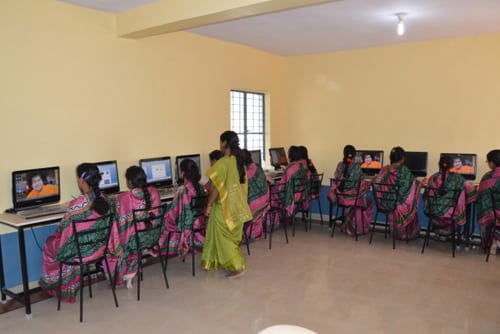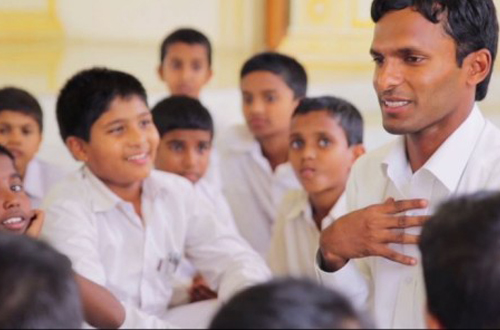 Each One Educate One (e1e1) is an initiative to bring quality education to rural India. It is anchored in the ideal of education as a service to society and every individual in society as a stakeholder in rendering this service.
The E1E1 program is an opportunity to make a difference in the lives of children who would otherwise have little access to education. The initiative is driven by the alumni and alumnae of the various educational institutions founded by Late Madiyal Narayana Bhat and his Thyaga Jeevis based on the teachings of Sri Sathya Sai Baba.
This character based educational system is renowned for its transformative work in society as it is based on the ancient traditions of India's Gurukulas. Some of the facets of this unique form of education include:
A clear focus of bringing quality education to the rural poor
An integral form of education which lays equal emphasis on the body, mind and spirit
Upholding the ideal of education as a service to society and providing it free of cost
It's beautiful and inspirational campuses set in the wholesome environs of nature
State of art infrastructure and facilities
The alumni and alumnae of these institutions, having been beneficiaries of this unique form of education, have stepped forward to support the continuing mission of providing free values-based education to the future generation of children. While the Each One Educate One platform – is managed by the alumni and alumnae community – everyone is welcome to participate and join in this transformative program. DWF is partnering with this program to support the Prashanthi Bala Mandir trust which is the funding source of the campuses.
The Each One Educate One program is a sponsorship program that covers the tuition charges of the students. This allows our schools to offer quality education free of cost to the beneficiary students. It takes as little as $25 per month or $300 per year to sponsor the tuition fees of a student.
The Each One Embrace One program is a full sponsorship program that supports those students who cannot afford the hostel and school expenses. The beneficiaries of this program come from very humble backgrounds from rural India. Most are first time literates in their families. It takes as little as $100 per month or $ 1200 per year to fully sponsor a child which includes both tuition, hostel and boarding charges.
Effectively, a child receives this high-quality residential education for less than $1300 a year.
For further information email us at: [email protected] OR call (818) 724-7269